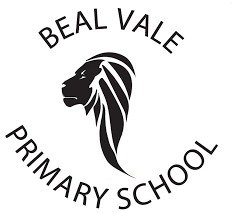 Beal Vale is a single form entry primary school, judged good with outstanding early years provision' by Ofsted.
The school offers a broad, practical and activity-based curriculum. The school aims to make its curriculum available to all pupils. All classes follow the relevant parts of the National Curriculum for their age group, with a strong emphasis on the core subjects of English, Maths, Science and ICT.  The foundation subjects of Art, Music, Technology, Geography, History, and PE are also taught in line with National.
Educational visits as well as video and on-line resources are used throughout the year to enrich the work in class and support the curriculum. Swimming lessons are available for pupils from Year 3 to Year 5 on a rota basis.
Beal Vale Primary School's motto is  'Learning is for Life, Enjoy the Journey!'
Beal Vale encourages all pupils to achieve their full life potential. This is accomplished through the work that is undertaken in the classroom and the opportunities that are provided across the whole range of school life. Pupils enjoy their time in school and are motivated to achieve their full learning potential. Everyone at Beal Vale Primary works together to ensure that school is a safe place where children will be happy, whilst learning to express themselves fully and to develop as individuals.
The school understands the importance of working in partnership with families and build strong relationships between home and school so that together they can make this vital stage in children's lives as rewarding as possible.
Beal Vale Primary School celebrates diversity and strives to instil integrity, compassion, resilience and confidence in each child. Each child is supported and encouraged to become the best that they can be.